Review of : The Haunting of TImber Manor
MM Good Book Reviews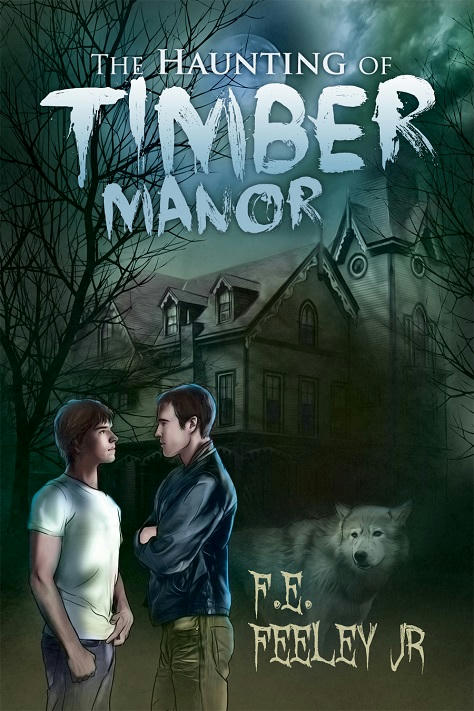 Title: The Haunting of Timber Manor (2nd Edition)
Series: Memoirs of the Human Wraiths 01
Author: F.E. Freeley Jr.
Genre: Mystery, Horror, Fantasy, Contemporary
Length: Novel (230 Pages)
Publisher: Dreamspinner Press (January 7, 2017)
Heat Level: Low
Heart Rating:  ♥♥♥♥♥ 5 Hearts
Blurb: While recovering from the recent loss of his parents, Daniel Donnelly receives a phone call from his estranged aunt, who turns over control of the family fortune and estate, Timber Manor. Though his father seemed guarded about the past, Daniel's need for family and curiosity compel him to visit.
Located in a secluded area of the Northwest, Timber Manor has grown silent over the years. Her halls sit empty and a thin layer of dust adorns the sheet-covered furniture. When Daniel arrives to begin repairs, strange things happen. Nightmares haunt his dreams. Memories not his own disturb his waking hours. Alive with the tragedies of the past, Timber Manor threatens to tear Daniel apart.
Sherriff Hale Davis…
View original post 439 more words